The Piece Hall Re-Opens
We are very excited to be getting Just Gaia open properly again. It's been a tough time since we locked down, for all of us locally, across the UK and around the world.
As a family, we hope you've all been safe and healthy throughout, and our thoughts and best wishes are with those affected by Covid-19.
While this is not the end of the situation, we're pleased to be welcoming you back (properly) from the 4th of July as The Piece Hall opens its doors.
Honestly, we can't wait for you to come visit us in Just Gaia once again.
To help you with the updates and re-opening, read our blog update down the page and check out the sections here: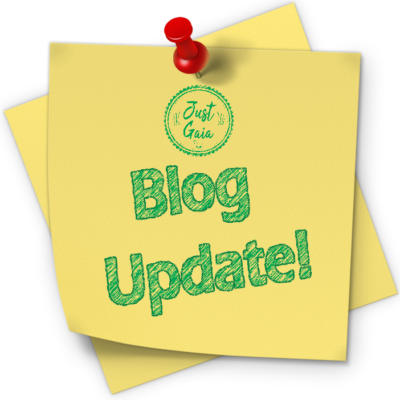 Here are all the sections of this blog update as we get Just Gaia open properly again.
Click any of the bullets below to jump to that section or simply scroll down to read everything.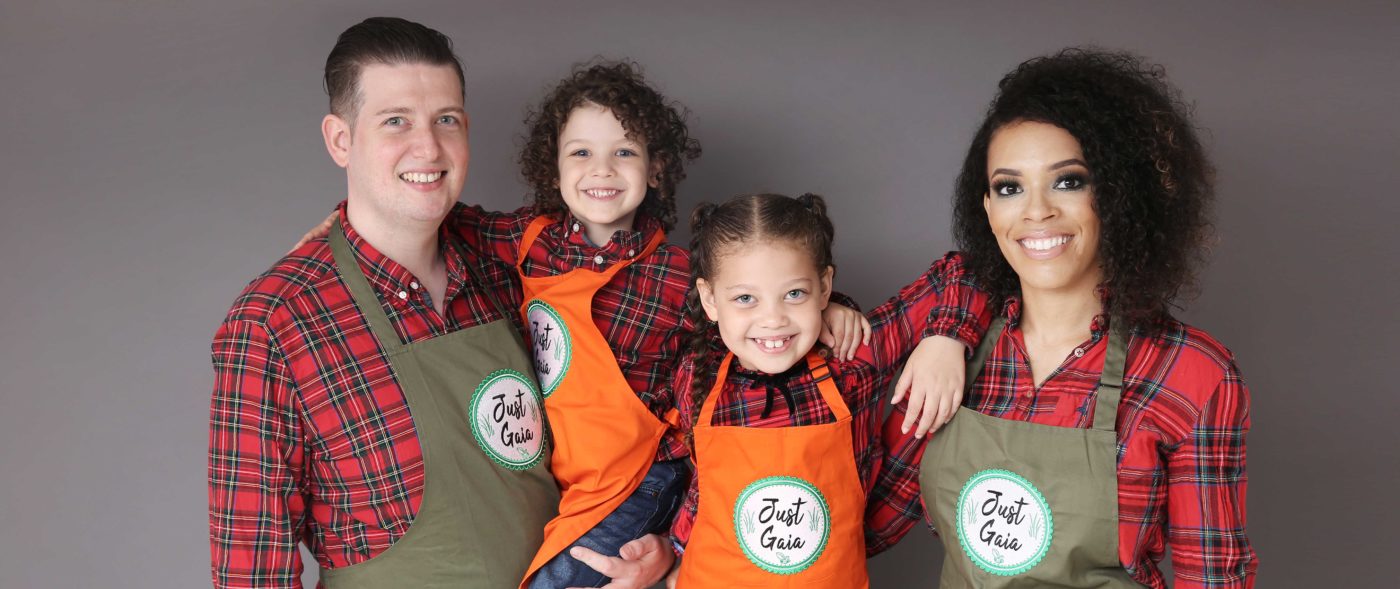 A message From Our Family to Yours
The faces above are very happy to welcome you all back into The Piece Hall from Saturday 4th July.
It's actually quite strange for us looking at our pre-covid picture as a new business launching in October 2019. Of all the things we planned for, a global pandemic wasn't high on our concerns opening our shop!
Firstly, we want to say how very thankful we are to those who have supported us during the lockdown. As the only shop inside The Piece Hall open and trading from the site, it was a challenge but we're very proud to have kept going.
Thank you… and welcome back
To those who have ordered online and collected from the Westgate door, it was a great pleasure to see you each week.
As a new, small, family business we very much appreciate your support and look forward to seeing more of you as we can open in a more normal manner.
For those of you who we've not seen since the outbreak and have been isolating, we have very much missed your company.
We know many of you have tuned into see us on Facebook Live for Coffee at Just Gaia. We really are looking forward to seeing you again.
With that said, there are a number of procedures and policies in place from July 4th from us and The Piece Hall.
Please make yourself aware of all of them in the next section…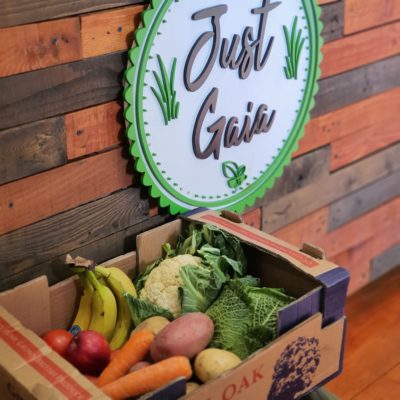 Just Gaia Organic Fruit and Veg Boxes have been going out regularly over lockdown. Thank you for your support.
Just Gaia Covid Opening Procedures
Of course, we are technically still open since we've had people coming daily for click and collect orders throughout the lockdown.
This will not change but here are the details about how to shop in Just Gaia when you can come in traditionally, from July 4th.
Following this is some information on The Piece Hall's own procedures for reference.
Key points covered:
Opening Hours For Just Gaia – In line with The Piece Hall's trading days/times
Click-and-collect procedure to avoid contact with surfaces in our shop
Social distancing within Just Gaia
Entrance and exit points
Payment and sanitisation
When is Just Gaia open?
Just Gaia will be working with the new days and opening times of The Piece Hall.
This means a few changes as you can see below:
Just Gaia Shop
Opening Hours
Tuesday to Friday: 10AM - 3PM
Click and Collect
To keep you safe and our shop able to safely social distance we ask that you please use Click and Collect for all orders including items from:
By doing this you will reduce the risk of contact related infection from using the scoops, gravity dispensers and taps.
For fruit and vegetables you can also purchase any pre-made fruit and veg boxes (subject to availability) or ask one of us to get you some loose items.
Of course, you can come in and make casual purchases. We just request that if you are coming into Just Gaia for something you can order in advance, please do so and we'll safely pack it up for you.
You can also avoid queues at the Northgate entrance (the main entry point into The Piece Hall). Click and collect customers can continue to enter via the Westgate door.
Here you can collect from the doorway or come up to the shop. This is valid for any appointments of collections from other businesses as well.
Social Distancing at Just Gaia
In order to get Just Gaia open safely, we must all maintain a safe distance between one group of visitors an another, we are limiting the number of people allowed in Just Gaia.
We will ask that only 6 person's enter Just Gaia at once.
We will of course monitor this closely to insure this is working ok, and should there be the option to allow additional visitors into the shop safely this will be updated.
When you do come into Just Gaia we will require you to enter through our first door on the left as you follow The Piece Hall one-way-system…
This is the way in..
To enter Just Gaia please follow the one-way-system in The Piece Hall along the "rustic" level on the North wall.
This is the wall closest to The Woolshops. From the The North Gate, walking in through the main entrance to The Piece hall, go left and up the small set of stairs.
From here, we are the final shop before the stairwell, please enter by the door closest to the Gin Lane shop as shown in this video.
Making a payment
We understand that making payments over the lockdown period has varied from one shop to another.
At Just Gaia we want to make things as simple as possible when you come to make a purchase.
All options are available but we do as you consider the options here, using cash as the last option.
Making Payments:
Please pay online where possible via our click-and-collect service
Use contactless or Apple/Google pay options in store (all accepted)
Use Chip and PIN where contactless is not possible
Cash can be accepted where none of the above is possible.
The Piece Hall Procedures
Before you can visit us you will of course need to enter The Piece Hall via the main entrance and follow the procedures.
You can find our more about them from the video below.
Please note: If you are a customer with a Click And Collect order or existing appointment can enter via the West Gate entrance (near Westgate house) and avoid the main queue at the North Gate Entrance 
We Return for Plastic Free July…
Thank you for taking the time to read and watch all the updates.
What's really making us happy is to see you all and having Just Gaia open safely. Plus, it's all happening at the perfect time to reduce that plastic!
Plastic Free July is in full swing and we are having lots of fun with it on Facebook, Instagram and Twitter. We have posts going out on social media promoting plastic free alternatives, tips and ways you can get involved.
Our next blog update will focus on some of our best Plastic Free July tips so make sure you are subscribed to our newsletter and keep JustGaia.com in your bookmarks.
Any questions at all regarding this update, our opening or plastic free July please add them to the comments below. We look forward to reading them!
Because so many people will be interested in us and The Piece Hall reopening there are sharing buttons at the end of the post. Please do share this with your followers to help spread the word.
See you soon.
There's no better time for a fresh start and creating new habits than NOW‼️

#PlasticFreeJuly is now in it's 10th year…

Posted by Just Gaia on Wednesday, 1 July 2020