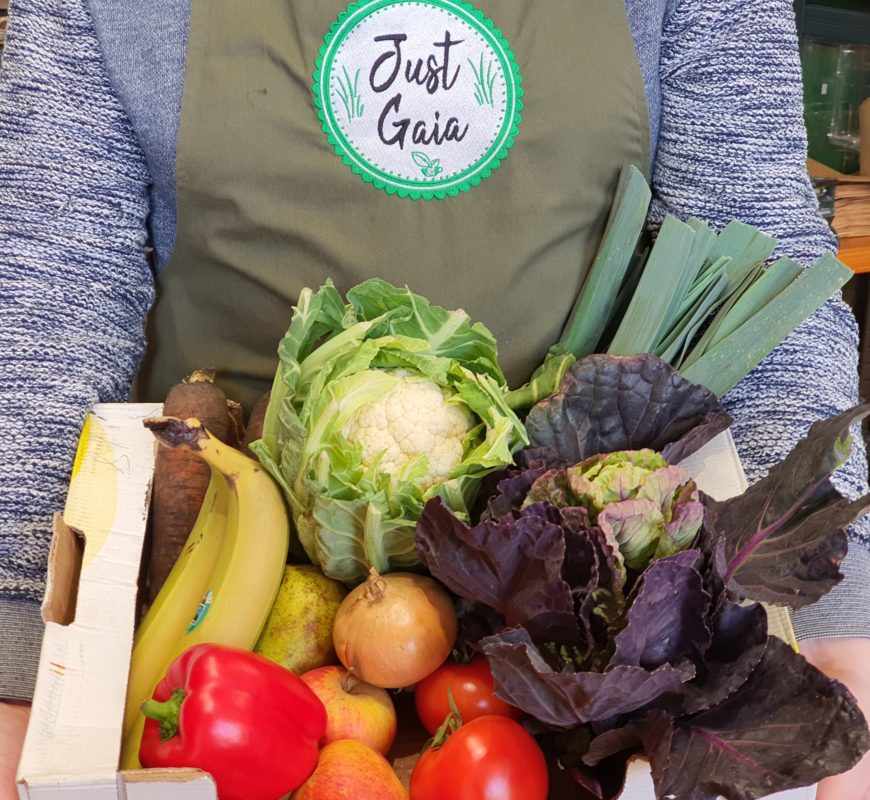 Organic, local and amazing quality fruit and veg
As a family, we really do try to eat healthy. One of the key parts to achieving that that is getting the right fresh fruit and vegetables in our diet.
But it's not easy to find truly great quality fruit and vegetables out there.
And it's really hard to find them not coated in tonnes of plastic!
So, at Just Gaia to bring amazing vegetables and fruit to Halifax, all of which is Certified Organic and with the majority produced locally or within the UK. And, completely plastic free.
Sounds good? Find out how you can get involved in our box scheme below.