Star Wars Sentinel Squad Event at Pages N Pixels
9th October 2021
@
11:00 am
–
10th October 2021
@
4:00 pm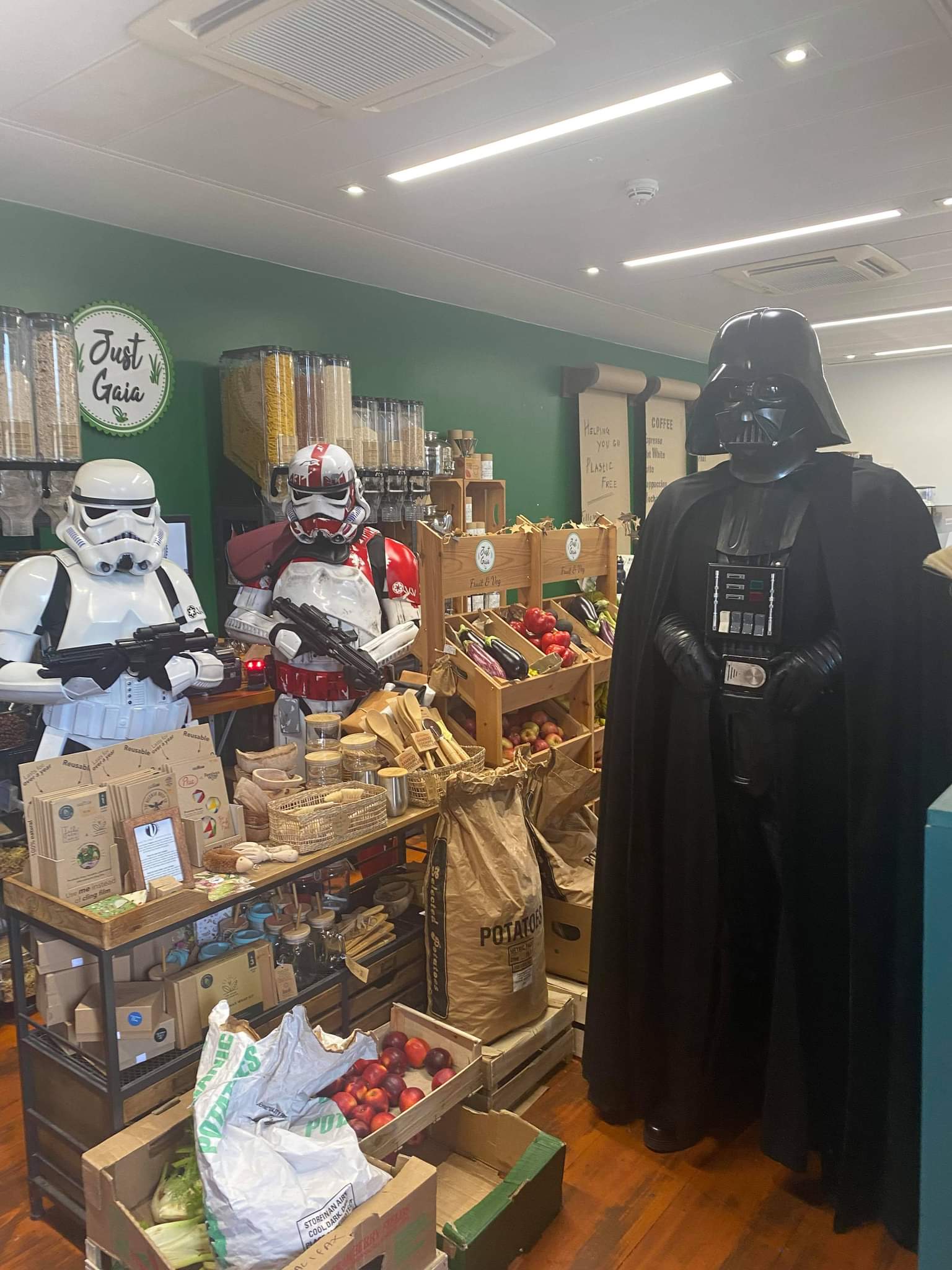 The amazing Pages N Pixels comic book shop here at The Piece Hall are inviting back the Sentinal Squad after the fantastic £1000 you helped raise from their previous visit. We had lots of fun here at Just Gaia when we had a visit from the whole Star Wars Team.
The Stormtroopers told us that only our Klean Kanteen bottles can handle the intergalactic travel. Chewbacca came in for ingredients for his tasty Wookiees cookies, the Jaws were desperate for some super beeswax wraps. Who knows what they will pick up on their next visit.
A big thank you to the team at Pages N Pixels www.pagesnpixels.com getting the fun back into Halifax. Join us for this event which will take place over two days both Saturday and Sunday. Feel free to head down and get a picture with your favourite star wars characters. Even get dressed up yourself to get some really authentic pictures. We were lucky enough to have the following characters on the last visit, Darth Vader, Chewbacca Boba Fett, Stormtroopers, Jawas, Jango Fett, biker scouts and many more.
The event is free but a contribution for pictures would be great as it goes to support children's charities.
*Some photos will need to be taken at a respectable distance to keep in line with coronavirus safety guidelines, their crew will ensure you get the best photo possible on the day.. for their safety and yours we ask you to respect their crew as they will do their utmost to make sure all requests are fulfilled and may have to introduce a queuing system.